Auto Repair Services in Greensboro, NC
At Hodge Garage Inc, we're committed to providing top-notch auto repair services to our valued customers in Greensboro, NC and the surrounding areas. Our team of expert mechanics are absolutely dedicated to putting your automotive needs first, so whether your vehicle needs routine maintenance or major repairs, we have the knowledge and skills to get the job done right, the first time.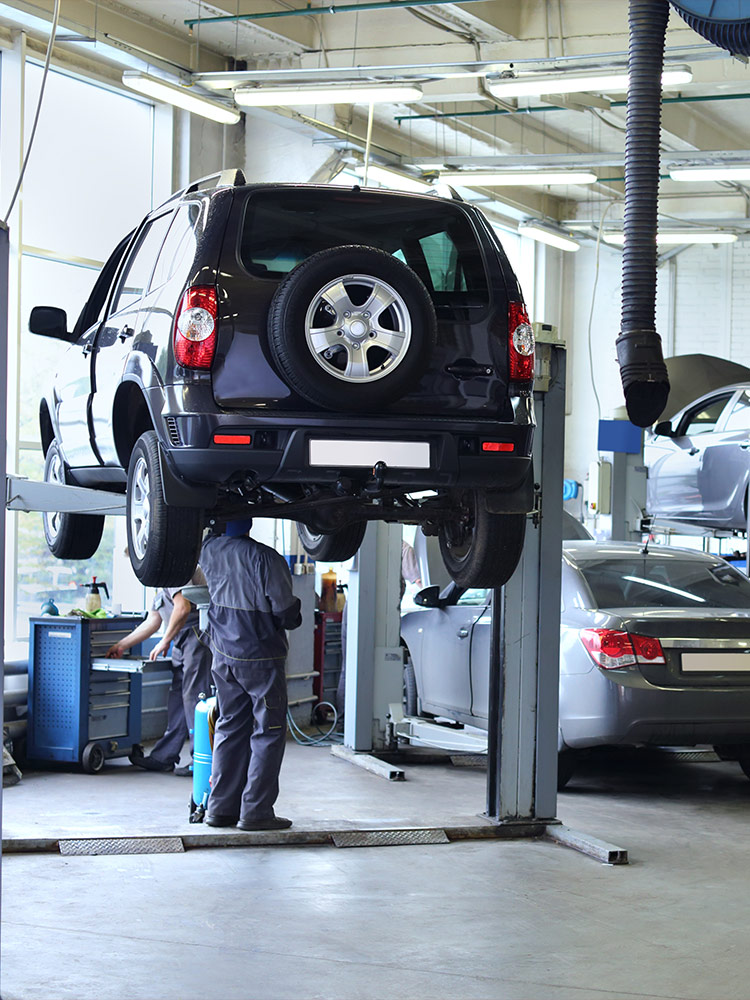 Your Full-Service Auto Repair Shop
As a full-service auto repair shop, we offer a comprehensive range of services to keep your vehicle running smoothly and efficiently. From oil changes and tire rotations to brake repairs and engine diagnostics, we have you covered. Our team understands that your vehicle is an important investment, and we are here to help you protect and maintain it for years to come.
One of our signature services is our comprehensive brake repair and maintenance. When it comes to your safety and the safety of those around you, the condition of your brakes is crucial. That's why our skilled technicians have the expertise to diagnose and repair all types of brake issues, ensuring that your vehicle stops safely and smoothly. So whether you need your brake pads replaced, your rotors resurfaced, or your brake fluid flushed, we have the tools and knowledge to get the job done right.
We also specialize in engine diagnostics and repairs. Our state-of-the-art diagnostic equipment allows us to accurately pinpoint any issues with your engine, saving you time and money. From check engine light diagnostics to complex engine repairs, our team has the experience and know-how to get your vehicle back on the road in no time. We pride ourselves on our efficient and reliable service, ensuring that you can trust us with your engine repairs.
In addition to our signature services, we offer a range of general auto repair and maintenance services to keep your vehicle in optimal condition. Our skilled technicians are well-versed in a variety of automotive systems and can quickly diagnose and repair any issues that may arise. From electrical and HVAC repairs to suspension and steering repairs, our team has the expertise to handle it all. We also use only the highest quality parts and materials, ensuring that your vehicle receives the best possible care.
Choose Hodge Garage Inc for Your Auto Repair Needs!
At Hodge Garage Inc, we understand the importance of transparent and honest communication with our customers. That's why we take the time to thoroughly explain the services we recommend and provide detailed estimates before any work begins. We believe in building long-term relationships with our customers, based on trust and exceptional service. So when you bring your vehicle to us, you can rest assured that it is in capable hands.
As a locally owned and operated business, we're proud to serve the community of Greensboro, NC. We strive to provide exceptional customer service and top-quality auto repairs, all at an affordable price, and our commitment to excellence has earned us a reputation as one of the most trusted auto repair shops in the area. So when you choose Hodge Garage Inc, you are choosing a team of dedicated professionals who genuinely care about your vehicle and your satisfaction.
Don't let auto repairs become a hassle. Trust the experts at Hodge Garage Inc to handle all of your auto repair and maintenance needs! Just contact us today to schedule an appointment, and experience the difference that our commitment to quality and customer service can make for you and your vehicle. We look forward to serving you soon!